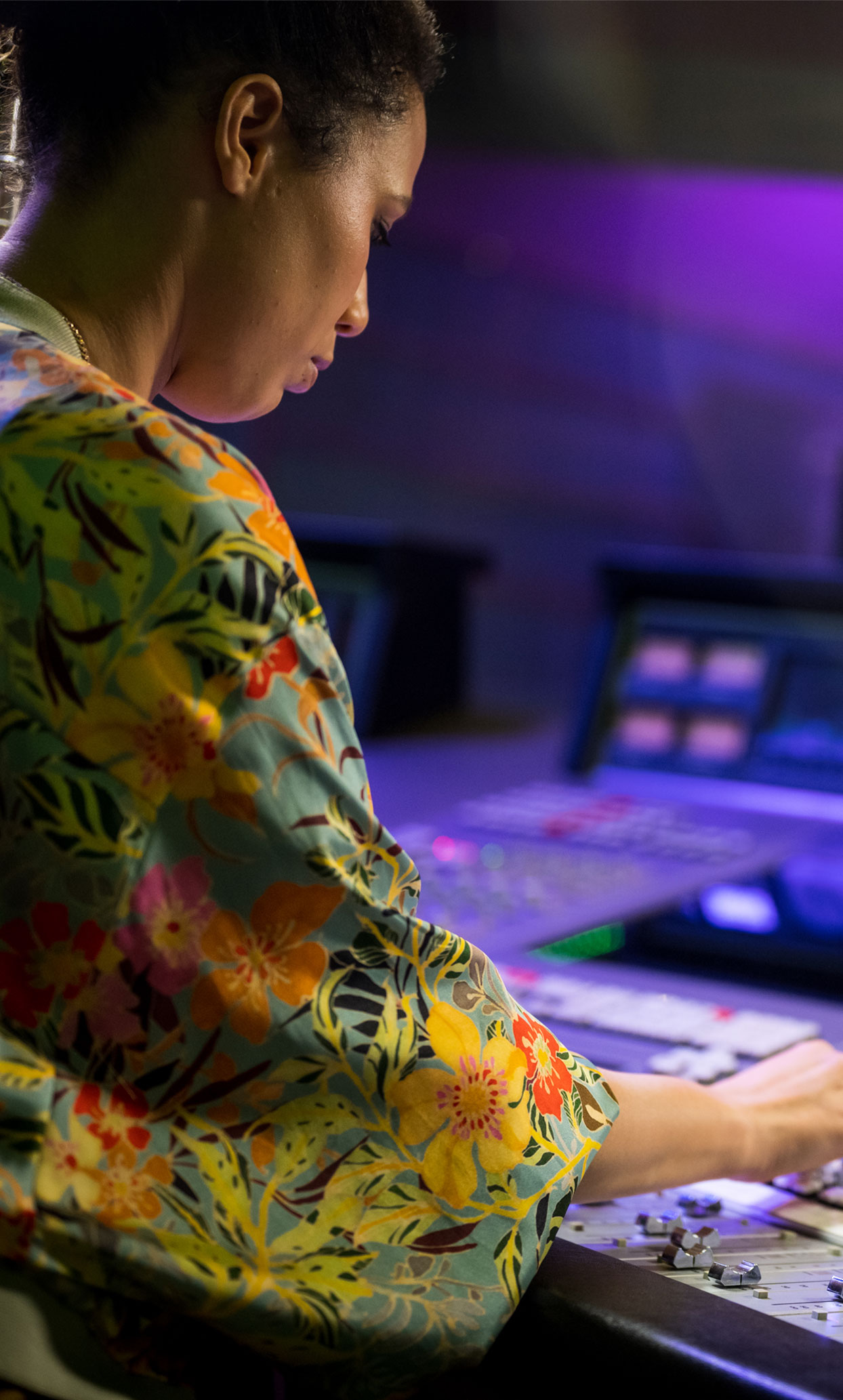 Broadtech have a proud history of serving the Radio and Television broadcasting industries, the marine industry and state services.
The company is positioned to undertake full turn-key contracts for Radio, Digital TV transmission networks and outside broadcasts.
Broadtech Services for broadcasters include:
Audio, Broadcasting & Studio Equipment Sales and Supply
Studio design, installation and maintenance
Development of production facilities
Transmission broadcasting interference investigation
Outsourced operational support
Lease or rental equipment
Coverage or drive testing
Site radio linking design and supply
Broadtech sources sophisticated equipment worldwide. These resources are further enhanced by a great team with years of experience and dedication to bring projects to fruition on budget and on time. The versatility of Broadtech is emphasised by the variety of work it undertakes.
Here are some examples:
Radio New Zealand – relocation of the public radio network's Wellington studio. The massive project included installation of equipment into a multitude of studios. A 36-channel production console and 19×12 & 6ch consoles meant building 15 equipment racks, laying 15 kilometers of cable and providing tens of thousands of connectors and connections. Furthermore was the planning and installation of a satellite dish, MATV and RF linking.
Coastguard NZ – installation and maintenance of transmission infrastructure and reorganisation of communications frequencies across the country.
Pacific Islands – Broadtech engineers have designed and built a number of FM radio stations and also implemented and serviced cellular networks in the Pacific Islands.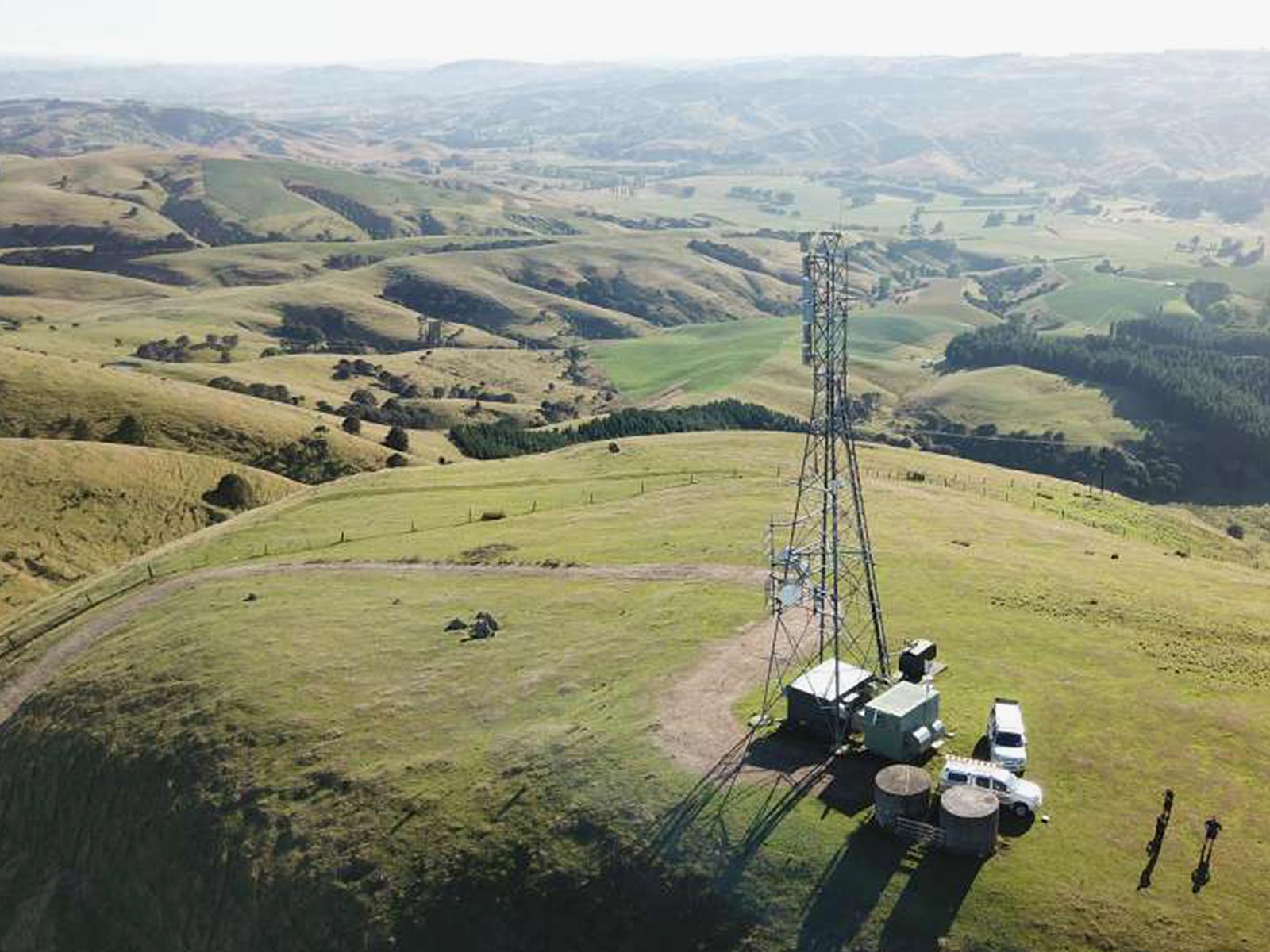 Broadtech can manage all of your spectrum needs.
If there is spectrum suitable for your application, then we can find it and if it is auctionable, we can adjudge its value according to market rates.
Broadtech also conducts interference analyses to predict potential interference to or from other existing services.
These can both be instrumental to ensuring successful spectrum applications in some cases.
Spectrum Licensing
Broadtech can liaise with the Ministry of Economic Development (Radio Spectrum Management authority) on your behalf to help you acquire spectrum licenses or renew existing licenses.
The Ministry know Broadtech very well as we undertook most of the work on the TV3 Channel Plan and ALL of the work on the TV4 (C4) Channel Plan, as well as the re-allocation of Coastguard marine frequencies across the country to bring New Zealand in to line with International maritime navigation requirements.
As a testament to our ability in this area, Broadtech made the original application for FM licensing at Sky Tower and eventually got licenses for 50,000 Watts approved, despite initial suggestions that the Tower would not get licensed for more than 100 Watts for FM. Broadtech has Approved Radio Engineers (ARE) on staff to assist with any spectrum licensing requirements.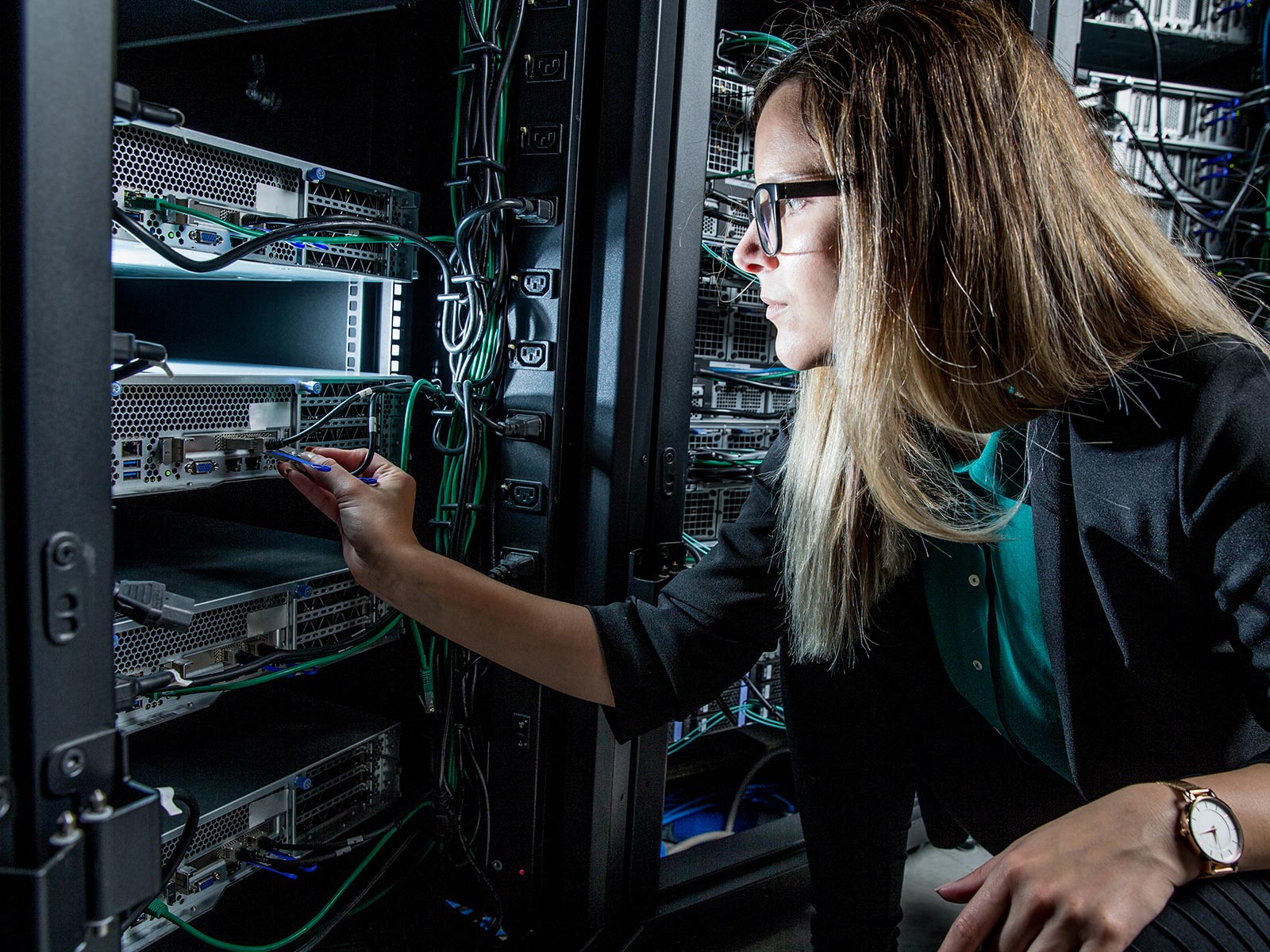 Integration and Support
Broadtech can work with you to help select and supply your new studio head-end or broadcasting and transmission platforms equipment.
Broadtech can also assist with a periodic maintenance or servicing schedule to help ensure that your head-end and network equipment are always delivering the optimum uninterrupted service you need for your business. We can monitor remotely and assist with scheduled systems or software upgrades throughout the life of your equipment.
Furthermore, Broadtech has a fully operational technical workshop to undertake any troubleshooting or electronic repairs that might be required by your technical equipment.
Give us a call!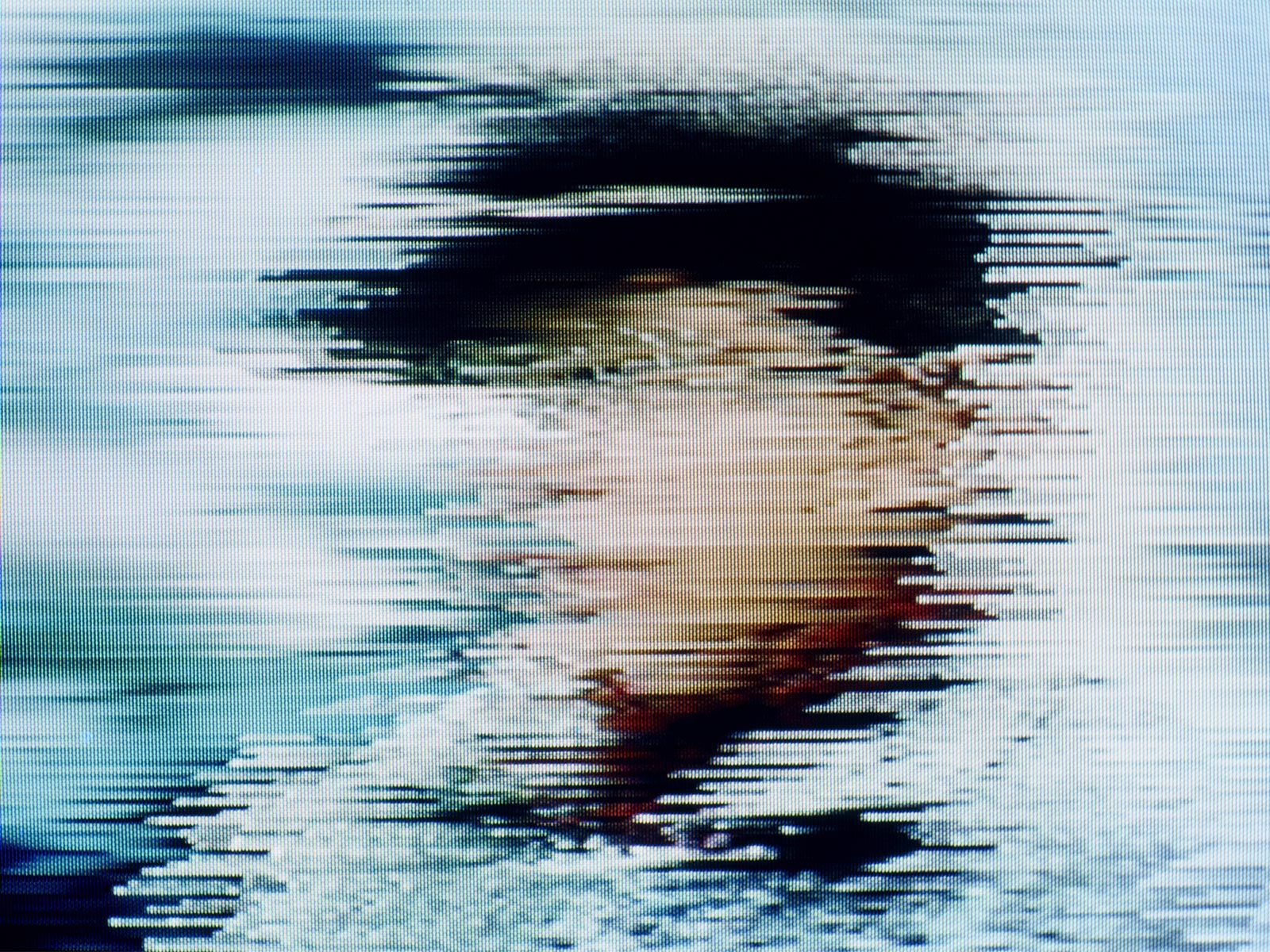 Interference
Broadtech has the ability to analyse interference caused by any number of different RF sources, originating anywhere in New Zealand.
By applying CCIR recommendations and appropriate protection ratios we can indicate areas where interference will cause problems to other services. If a new service is being introduced, we can predict its impact on similar, existing services, and predict its coverage in the presence of these.
Combined with a population analysis we can indicate the number of people likely to be affected by interference. Often, a detailed interference analysis can be a vital part of a successful license application for spectrum.
Broadtech has vast experience in this area as we were major contributors to the national VHF channel plan and entirely responsible for the TV4 (C4) channel plan.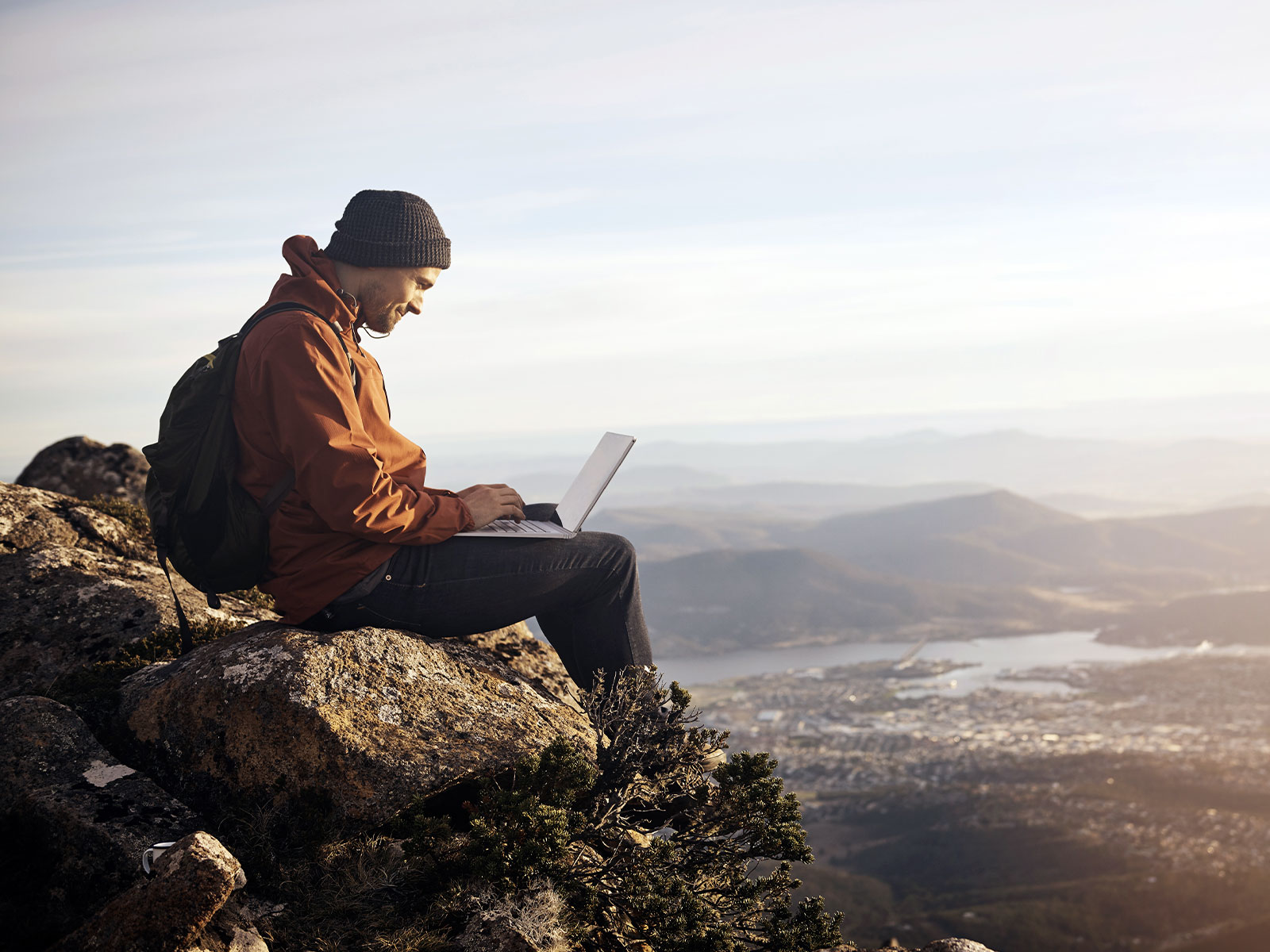 Intervisibility
This is an important tool in site scoping analyses that enables Broadtech to show clients what they would expect to see or cover from a proposed transmission site anywhere in New Zealand.
Although this technique requires refinement to predict coverage of radio waves, it is a relatively fast and efficient way to get a feel for potential transmitter locations, as various transmit and receive antenna heights can be entered to quickly establish the most suitable height of a transmitter or receiver.
These features are especially useful during initial planning stages if many of the finer details have not been determined.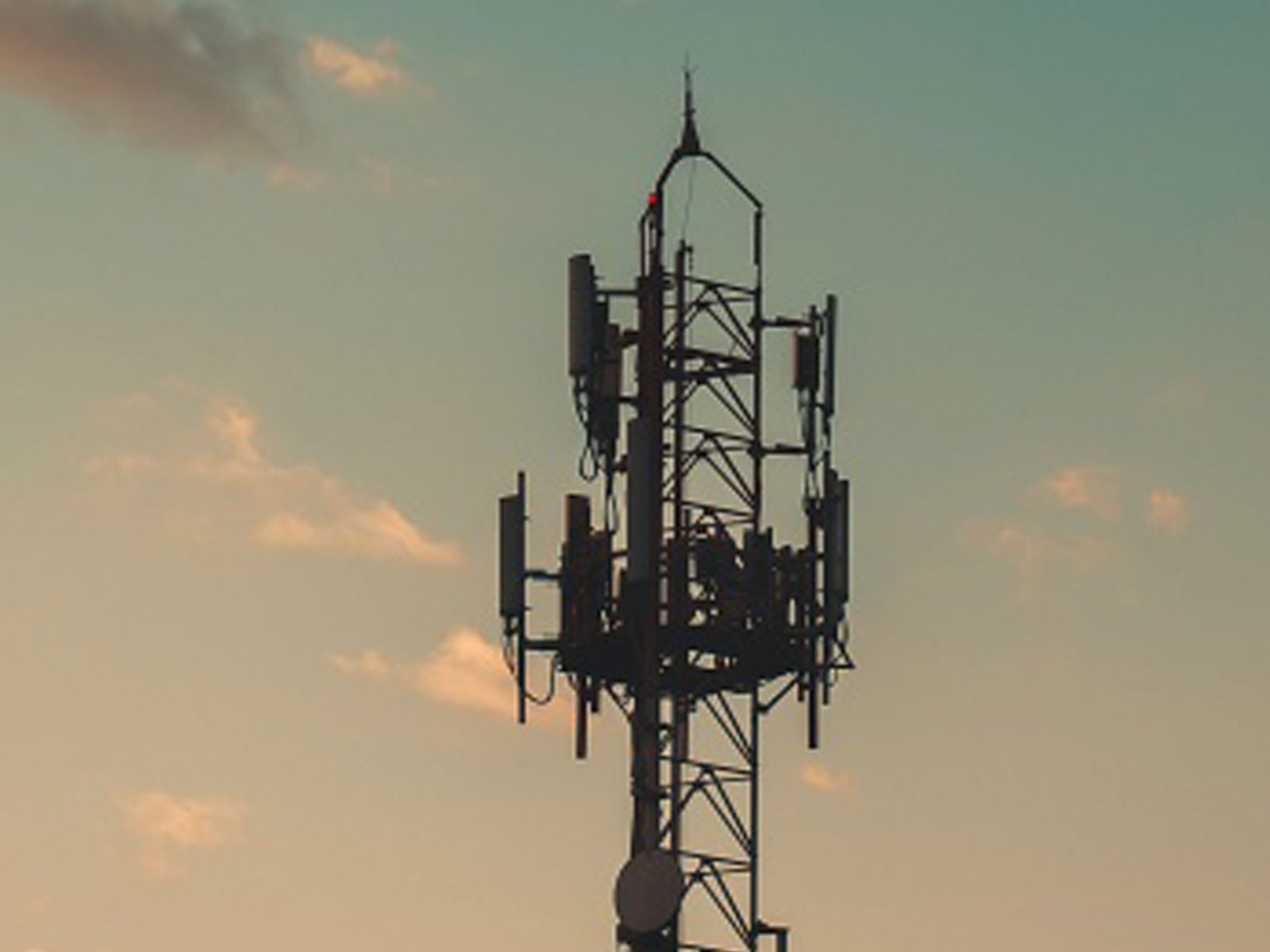 Coverage Audits
Broadtech maintains an extensive range of specialised test equipment and a field survey vehicle that enables collection of necessary field measurements for Coverage Audits.
Broadtech can determine whether or not a system or new network meets licensed specifications or is operating as designed.
Some examples of wide area coverage surveys and audits Broadtech has completed:
Sky Tower's FM transmission system
The frequency plan for TV3 and C4's sub-rural transmission networks
FM transmission system at Ruru site in the Waikato region
We can also undertake interference audits to determine and identify the origin of interfering signals, or to find out whether or not a client's transmissions are interfering with any other third party broadcaster.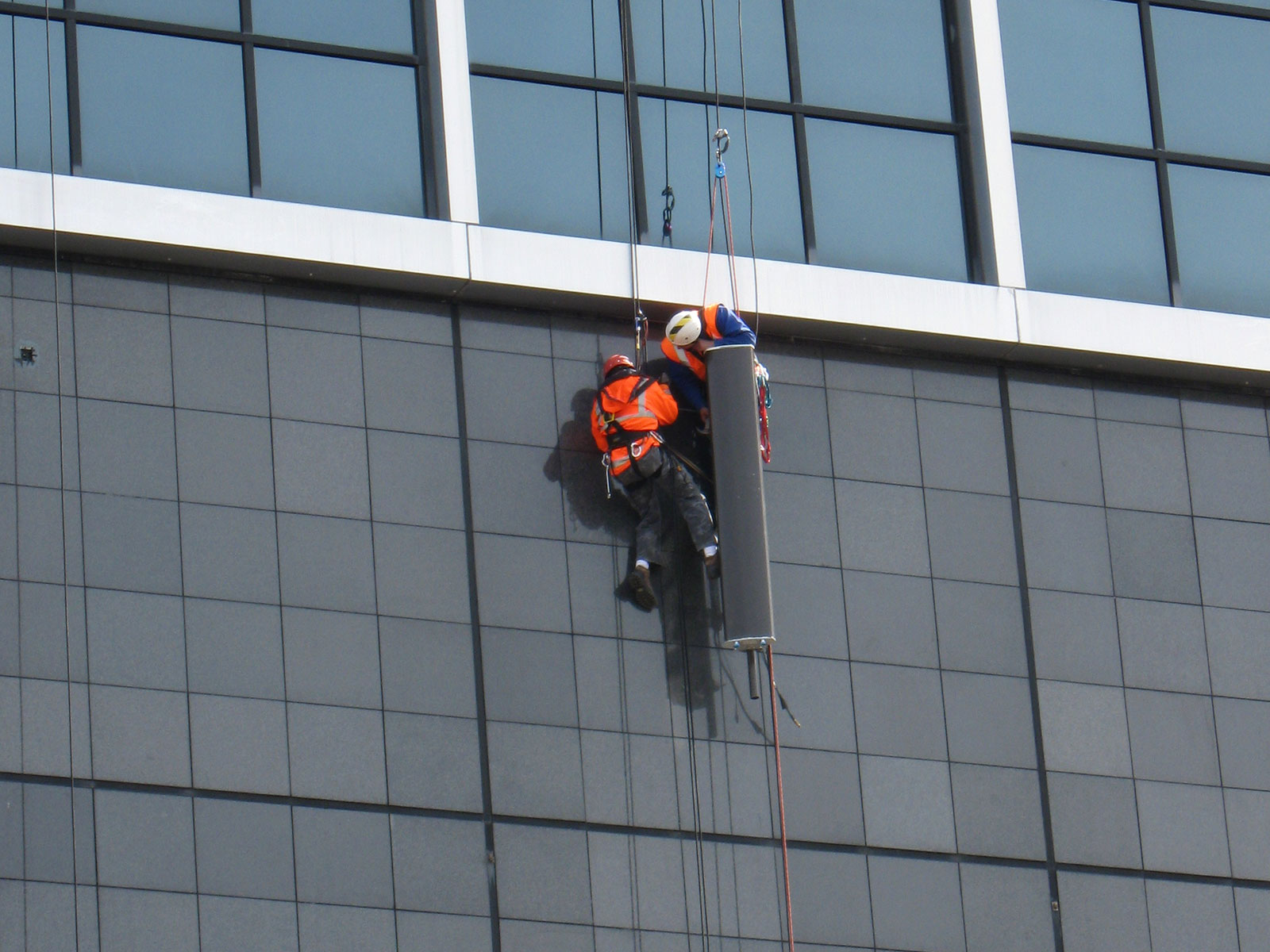 Find a Site & Property Services
Broadtech have extensive experience in locating potential transmission sites for all types of broadcasting needs; including cellular, television, FM radio, landmobile, or any type of point-to-point data linking to suit our clients' needs.
Our Property and Facility management team within our subsidiary company JDA (Johnston Dick & Associates) have experience with landowner title searches, resource consent applications and contract negotiation. We can suggest suitable co-site locations and provide advice regarding rental costs, and contractual arrangements.
We can also assess your property, rooftop or transmission facility, and if ideal, search and assist to find potential transmission tenants – so you could earn some additional income.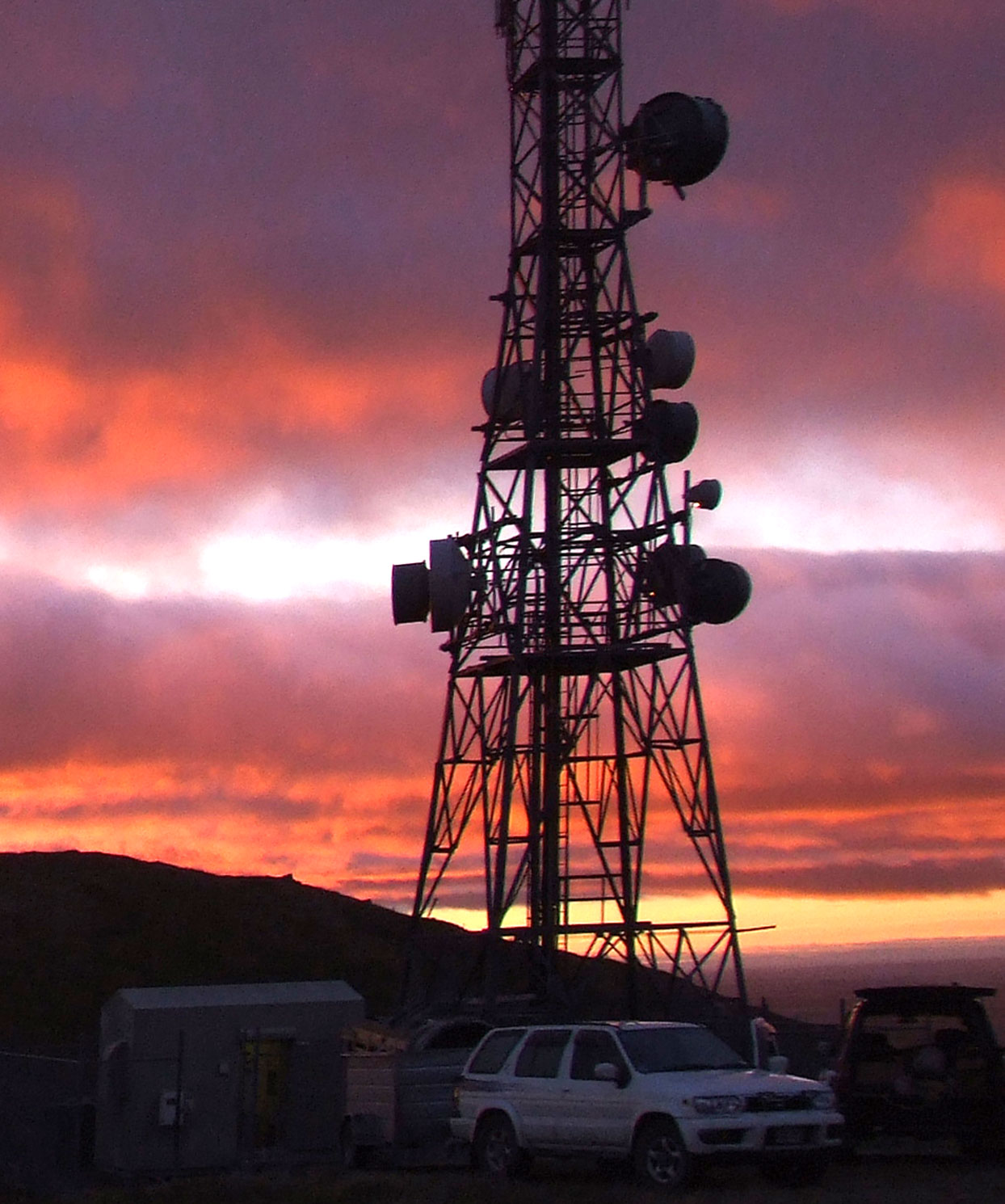 Antenna Design
Many benefits can be obtained from a properly designed purpose-built antenna system.
For example, the transmitted signal can be directed towards a desired population only and reduced in other areas. This reduces unwanted interference, maximises spectrum utilisation and frequency re-use, and can reduce transmit-power requirements.
Broadtech has designed hundreds of antenna systems of various complexities, frequencies and powers throughout New Zealand, Samoa and Fiji. A high profile example is the FM antennas on Sky Tower. We can design systems with third-party antennas, or with antennas designed 'in house' by Broadtech. These graphs show the types of results obtained from our computer modelling providing: the system's horizontal radiation pattern (HRP) and the vertical radiation pattern (VRP).
Once a system has been designed and a transmission site has been selected, we can enter the information obtained from our models into our coverage prediction software to predict the area covered by the antenna in its environment.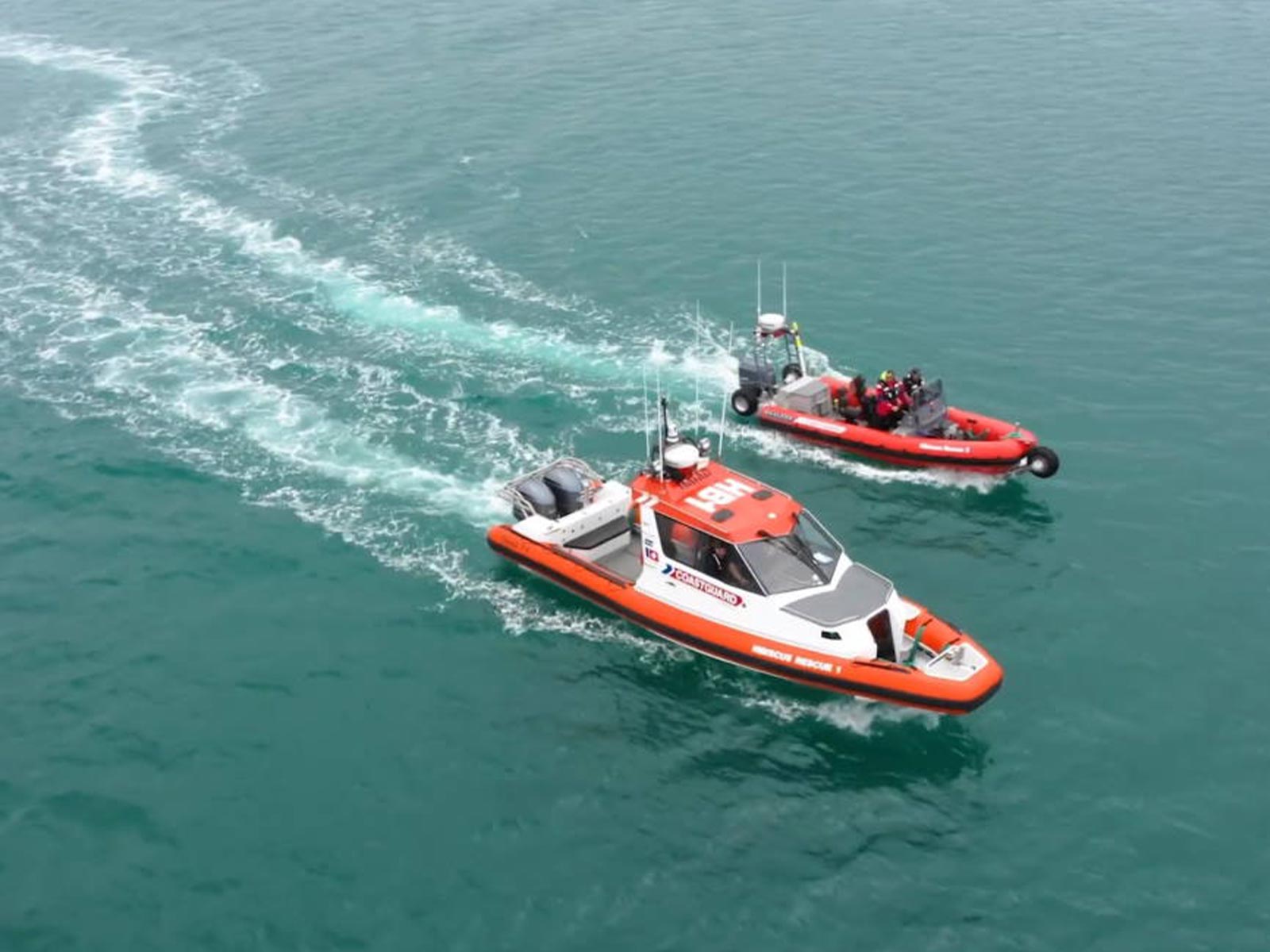 Maritime
Broadtech have had a long association with Coastguard NZ.
To enable the national extension of its communication networks, Broadtech engineers reviewed and re-allocated all the Coastguard NZ marine frequencies across the country to bring New Zealand into line with International shipping navigation requirements:
the ship to shore channels were all moved into the channel 80 to 86 group
the ship to ship channels were all moved into the 60-66 group
Broadtech has also provided technical design and equipment supply and support services for Maritime networks and projects for governments and private agencies in the Pacific Islands.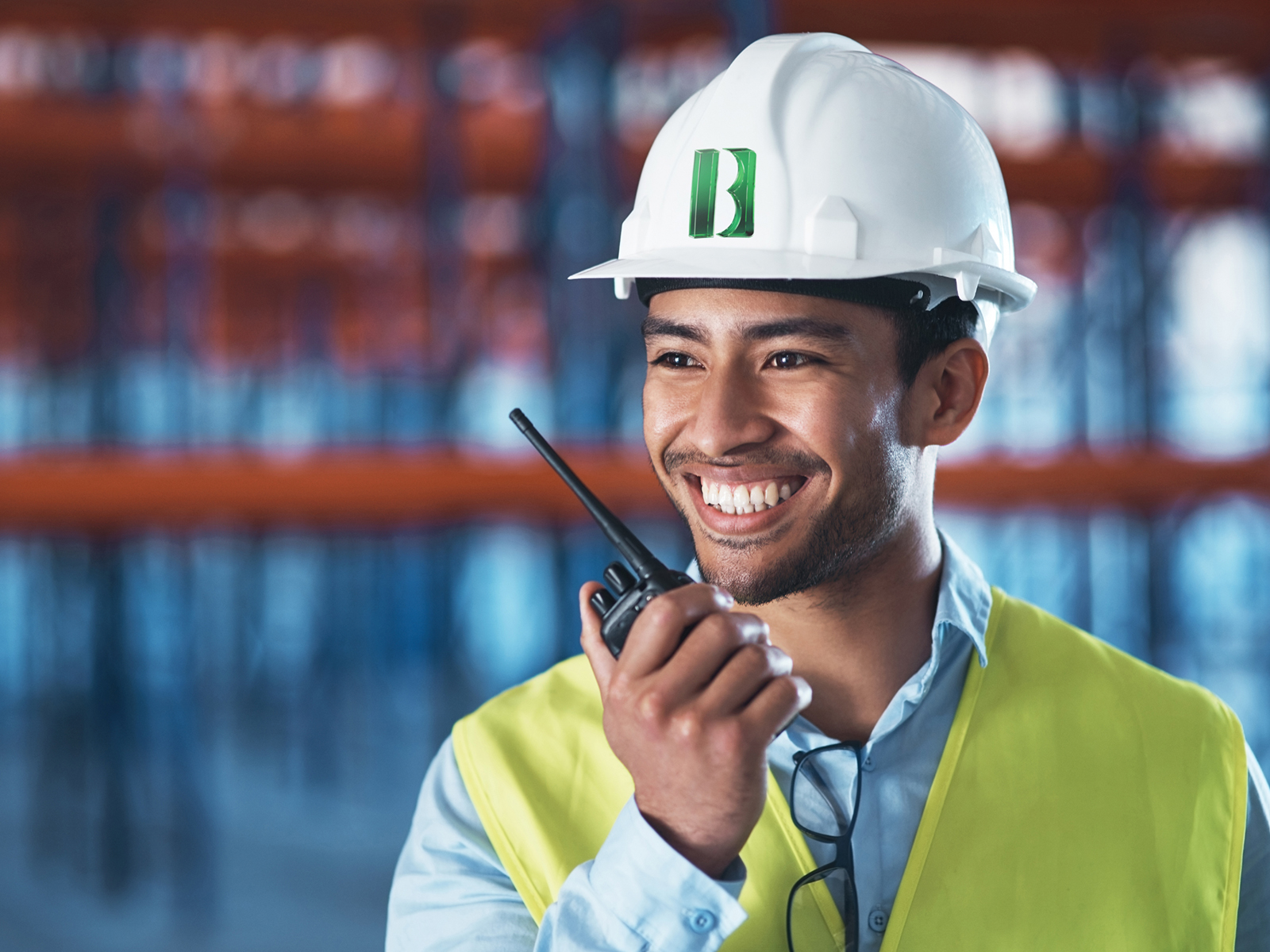 Digital Land Mobile Radio (DLMR):
Broadtech hosts several national DLMR networks to transmit their services from our transmission tower sites throughout the country.
Furthermore, Broadtech provides technical engineering support to DLMR operators; most recently to investigate and resolve complex interference issues they were experiencing.

CONNECT
WITH US
Take the first step in finding out more about how we can help you.


+64 9 306 1590
CONTACT US